Since 2007, our team has been involved in pioneering the display of healthcare quality information on the web. We understand healthcare data and the context surrounding it, as we've worked with this through Quality Measurement builds, extraction/integration between our healthcare portals and EHRs. We are strategic partners with our clients, assisting their organizations with their mission and goals. Take a look at a few of our past healthcare clients.

MN Community Measurement is a collaborative effort including medical groups, clinics, physicians, hospitals, health plans, employers, consumer representatives and quality improvement organizations–all of whom support the notion that greater transparency & measurement in our health care system will lead to better health outcomes for the people of Minnesota.

WAPC is the largest perinatal care association in the United States, and remains a leader in the advancement and improvement of perinatal care. While the healthcare environment continues to change, the mission and purpose of WAPC remains stable–to be an association that addresses perinatal care issues.

Advocate Aurora Health is an integrated, not-for-profit, and all-for-people health care provider serving communities throughout eastern Wisconsin and northern Illinois. Our approach keeps people in our minds and at the heart of everything we do. We treat each person as a person, not as a patient, an illness or an appointment.

The Wisconsin Department of Health Services (DHS) is one of the largest and most diverse state agencies in Wisconsin. DHS is committed to protecting and promoting the health and safety of the people of Wisconsin, making sure everyone can live their best life. DHS oversees Medicaid, the single largest program in the state budget.

Massachusetts Health Quality Partners is a broad-based coalition of physicians, hospitals, health plans, purchasers, patient and public representatives, academics, and government agencies working together to promote improvement in the quality of health care services in Massachusetts.

C3 Partners' approach to healthcare has provided creative and powerful operational tools. Their current product and service suite is called Meaningful Use Monitor (MUM), which supports hospital and medical groups in their pursuit of ARRA HITECH incentive funds. Their newest product and service is called MACRA Monitor.
View More of Our Services
Custom Built Solutions
Companies across many verticals have turned to Ancilla Ventures for their custom development needs.
Current SaaS Products
We've successfully taken several ideas that fix a glaring business issue to launch and profitability.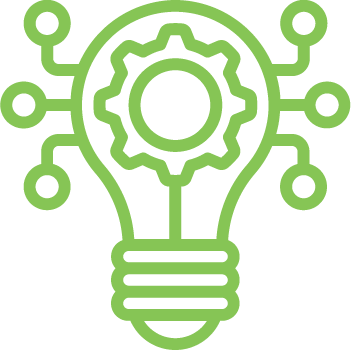 SaaS Partnership Program
Entrepreneurs have partnered with Ancilla Ventures to take their idea to reality.
Start your next adventure here!