At Ancilla Ventures, we leverage our experience and expertise to identify gaps in a business to develop high-impact, high-ROI SaaS applications that fix a major business problem. We've launched several successful SaaS applications like ReadyList, AVBirths, and DHS, and continue to build our portfolio of SaaS products.
ReadyList is a customizable, web-based application that helps hospitals and clinics improve patient safety, clinical staff satisfaction and overall efficiency. Through the collaboration with facilities to standardize enterprise workflow and process, ReadyList's team configures a solution to each facility's specific needs. ReadyList helps optimize key workflows like inpatient admission/discharge, infection prevention and operating room turnover. Hospital systems that use ReadyList are seeing an ROI in decreased room turnover time, less infections, and higher survey scores from patients. www.readylist.com.
VRninety allows patients to complete their state-required birth worksheets electronically resulting in reduced labor, paper and storage costs while improving efficiency and accuracy of the data being collected from patients. Furthermore, VRninety can fully integrate by receiving data from EHR and HL7 ADT feed to a hospital's EHR saving time for both the hospital and the patient.  www.vrninety.com
PeriData.Net® is a secure, web-based platform used by hospitals across Wisconsin to enter clinical perinatal care data. This data shows the reality of perinatal care – what is working, what is not, and is an invaluable source for developing evidence-based recommendations and quality improvement. Ancilla's most recent development with PeriData.Net® now allows hospitals to upload a .csv file with birth record information directly to one or more hospital's data, further reducing the data entry burden for the facilities.
DHS FPAR Reporting Platform
Ancilla Ventures worked closely with the Wisconsin Department of Health Services (DHS) to build an overall solution and platform for Title X family planning clinics statewide to submit their encounter level data as it pertains to Family Planning Annual Report (FPAR) data collection.
Before deploying this overall solution it was very time consuming for each of the clinics to pull data from their current Electronic Health Records (EHR) system, aggregate it into a summary level and submit it to the state in order to receive federal funding. Furthermore, it was time consuming for the states to verify the summary level information was complete and accurate based on all of the required data elements. To meet the 2025 Federal requirements (FPAR 2.0) of submitting encounter level data, our solution was built to reduce the burden on Clinic resources to extract the data, securely submit the data to the state and for the State resources to summarize, verify, and package the data to the Federal level.
This platform is completely configurable to other states. Ancilla will assist in the following:
Determining their unique data requirements for their state.

Evaluating how the state captures and stores their data.

Determining how they currently report their data to the FPAR program.

Configure frontend "DHS Portal" and backend processes to align with their requirements.
Contact Us To Learn How Our Products Can Help You
View More of Our Services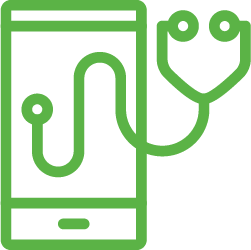 Healthcare Industry
While our experience and expertise span many different industries, healthcare is a specialty of our's.
Custom Built Solutions
Companies across many verticals have turned to Ancilla Ventures for their custom development needs.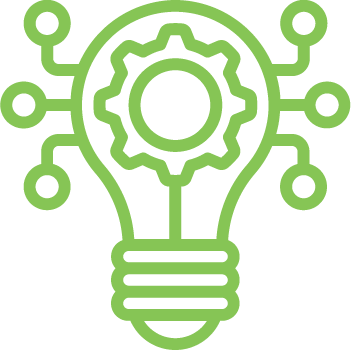 SaaS Partnership Program
Entrepreneurs have partnered with Ancilla Ventures to take their idea to reality.
Start your next adventure here!